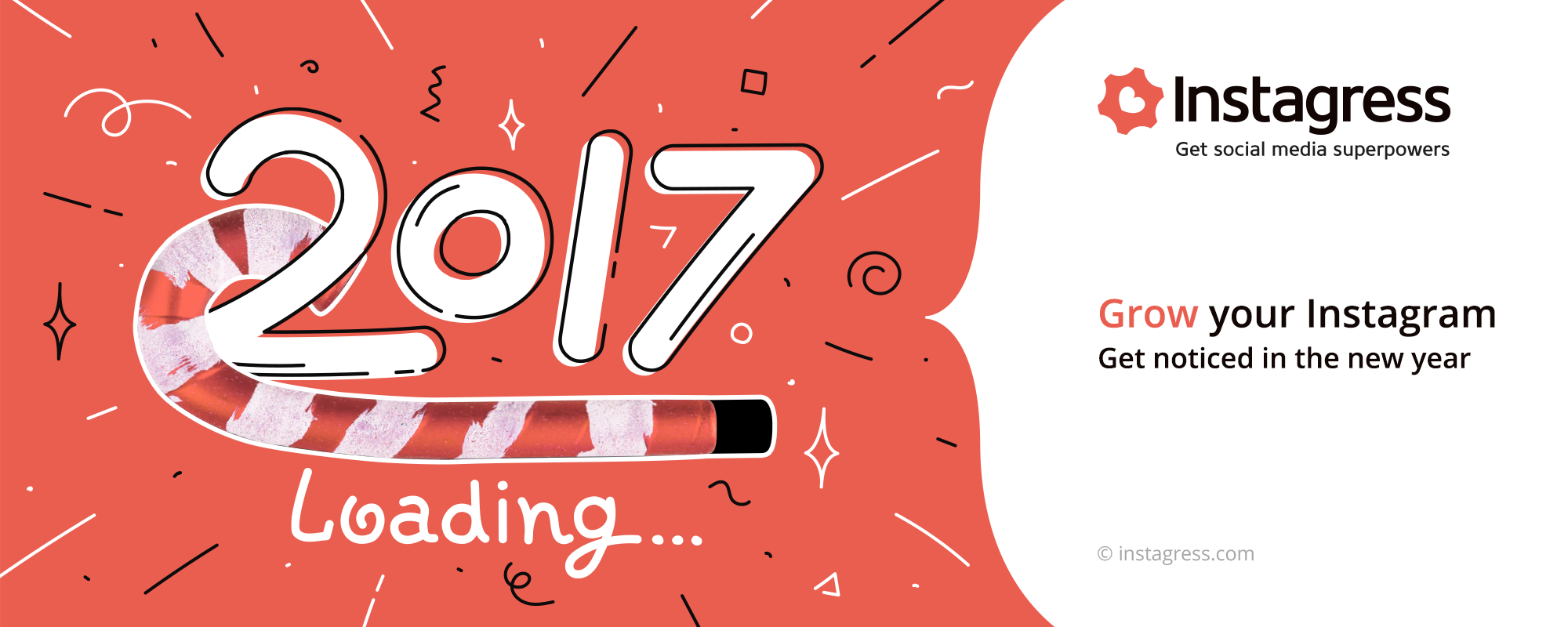 As a token of our appreciation to our amazing users, we've credited all Instagram accounts (that were active over 2016) with 3 free days! We thank you for your continued business and appreciate all of you! We're so thankful to be able to help you grow your Instagram accounts and get more exposure for your businesses.
We hope you enjoy this bonus Time and use it as a part of your overall social media marketing strategy to grow your presence on Instagram in 2017.
Exciting new features to look forward to in 2017
The Instagress team is already pumped up to work on some of the most-requested features from our users in the upcoming year. Our New Year's resolution is always to continue to improve the product so you can get the most out of Instagress.
In the beginning of 2017 we plan to unveil:
Settings Helper - Easily add industry-specific pre-made lists of Tags and Usernames to your Targeting
Action-specific targeting sources - Follow using one source, and Like with another source
Gender and Language filters - Target specific genders and languages on Instagram
Direct Usernames targeting - Target specific list of usernames
And many more other interesting features and updates that we will keep in secret!
Never miss our promotions and giveaways
Be sure to follow us on Twitter and Facebook to get daily tips and tricks, as well as stay up to date on promotions and new features.
Wishing you the best 2017!