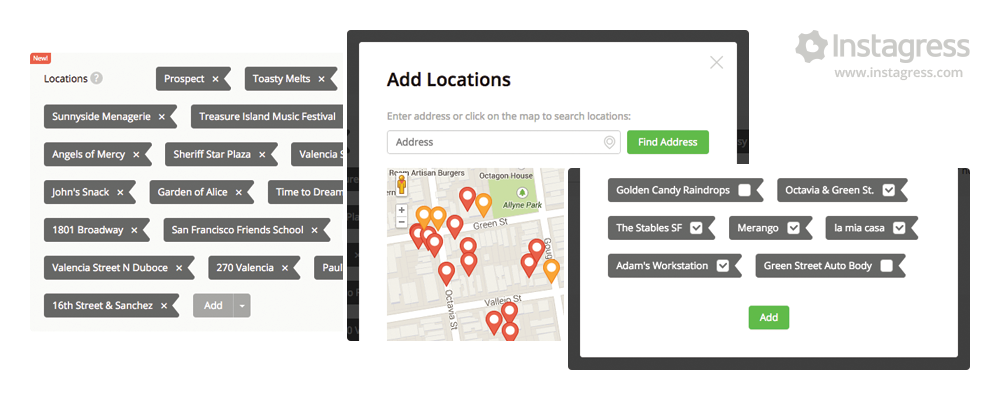 Now it's possible to search media not only by tags, but also by locations. It's certainly will be one of the most useful and powerful features on Instagress.
To start use geo-targeting, you need to choose "Media source: Locations" and then add "Locations" by pressing on the "Add" button. In the popup window click on any point on the map and find all marks you're interested in.
You can choose specific locations or the most popular places in your area (country, city) which we suggest for you based on Foursquare.
We welcome your feedback, good or bad, as well as any suggestions you may have.